These kinds of people are able to envision the impossible, transforming what they imagine into blueprints and timelines. These are the people that know how to inflame passions and attract crowds. Pierre Lavoie is among them.
For the 7th consecutive year, the Grand Défi Pierre Lavoie has made its way across our province. A thousand cyclists travelled a thousand kilometres in sixty hours. The goal is to get Quebec moving. The funds raised by each team will go to the school they are sponsoring, and will be invested in sports equipment. It's more than just a few balls – they raised $1.8 million for more than 250 schools.
A Challenge for Everyone
Over more than 1000 km, the GDPL team organizes other events to inspire as many people as possible to adopt a healthy lifestyle. Energy cubes in elementary schools, and the Night Race at high schools, colleges, and universities. However, the Loop is without a doubt the event that creates the strongest impression. Five thousand cyclists join a thousand more who are travelling a thousand kilometres around a 135-kilometre loop. It's a tidal wave of cyclists!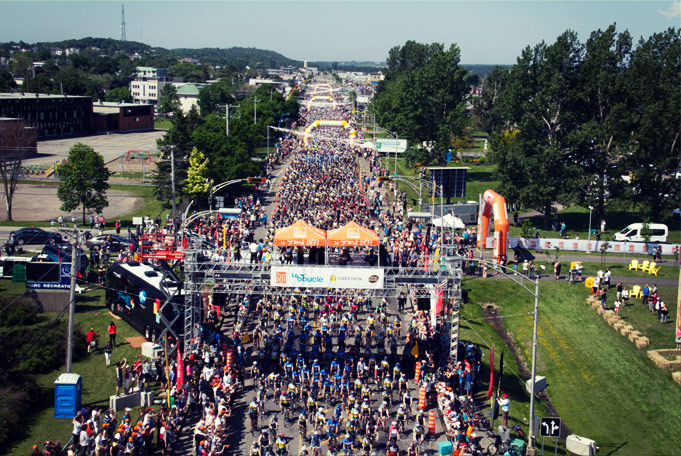 Devinci is lucky to count Pierre Lavoie as one of its ambassadors for over two decades. Pierre is way more than an Ironman, he is a friend and a model source of inspiration. On behalf of everyone at Devinci, we would like to congratulate Pierre, the participants, the volunteers, and everyone on the Grand Défi team.